Nonprofit Technology Grants and Funding:
Disclaimer: This post may contain affiliate links. These links, if used and purchases made, we may earn a small commission. These affiliate programs do not impact the recommendations we make or the resources we refer you to. Our focus is on providing you the best resources for your nonprofit journey.
If you are a nonprofit organization in need of technology funding, there are many grants available to help you cover the costs. Technology can be expensive, but it is a necessary part of running a modern nonprofit. With the right grant, you can get the money you need to upgrade your computer systems, purchase new software, or pay for other tech-related expenses.
LEARN MORE: Pair technology grants with capacity-building grants to grow technology impact for your social impact. Read more about capacity-building grants in our related article.
There are many different types of nonprofit technology grants, so it is important to do your research and find one that fits your needs.
Here is a list of a few places to start when looking for funding for technology in your nonprofit.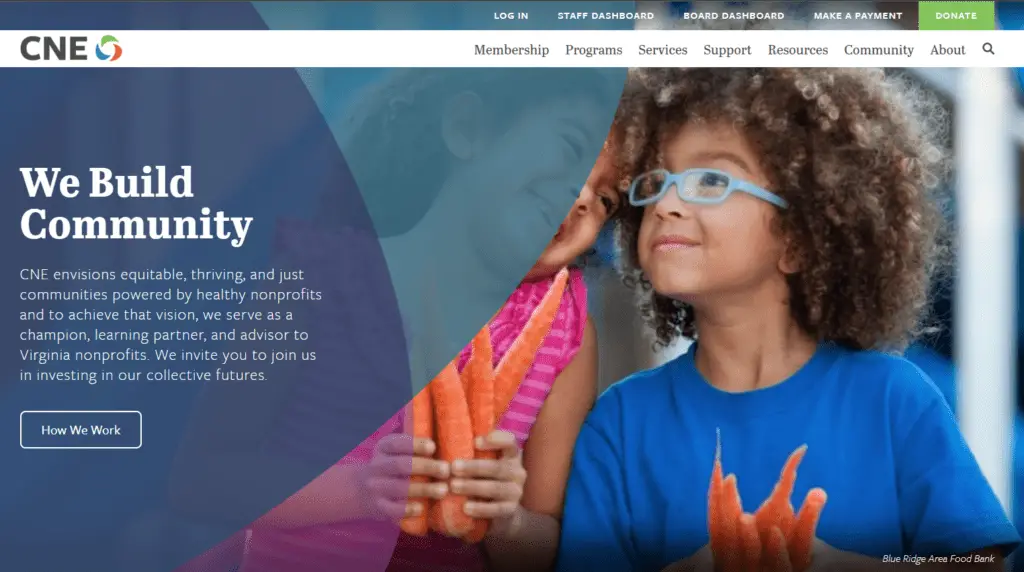 Three grant opportunities found online are published in a dedicated Grants section on the CNE website on a weekly basis.
It's like three golden freebies per week for nonprofits like you. Some weeks will have opportunities that match your need while other weeks may not, but checking it weekly is quick and easy. You never know.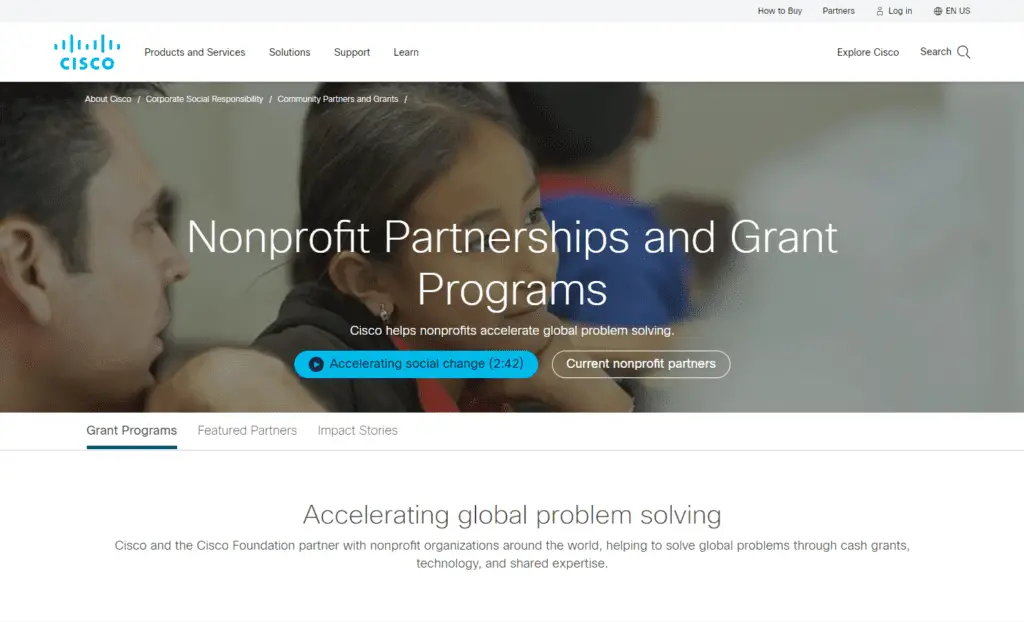 The Cisco Product Grant Program (CPGP) is an opportunity for eligible 501(c)(3) organizations to receive Cisco products at no cost.
The program will provide up to $5,000 USD in Cisco products to eligible organizations that have a project or initiative that uses technology to benefit the community.
Organizations must have a project or initiative that uses technology to benefit the community in order to be eligible for the Cisco Product Grant Program.
Additionally, organizations must be able to demonstrate how Cisco products will be used to support the project or initiative.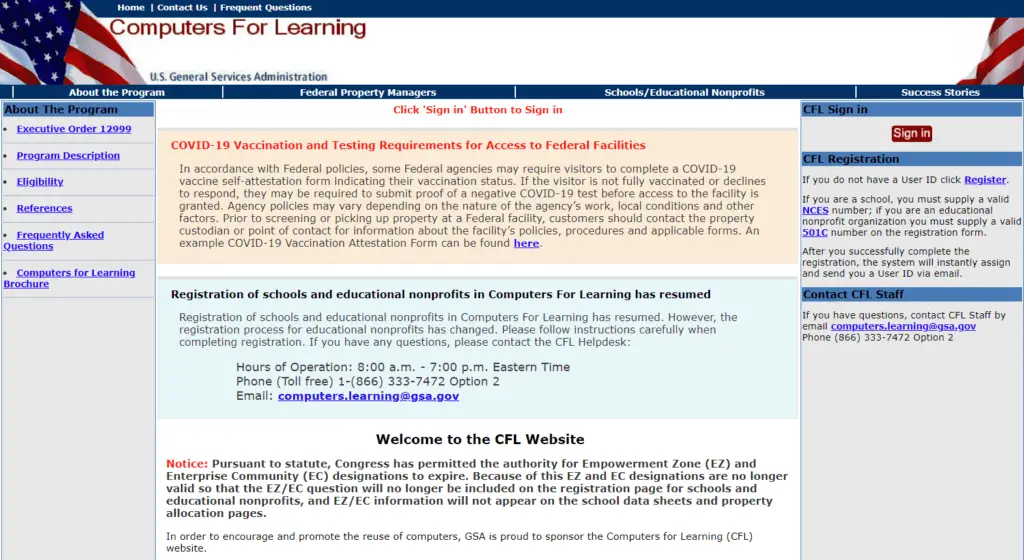 The Computers for Learning Program is committed to providing modern computer technology to every classroom so that every child can reach their full potential.
Excess computer equipment from federal agencies is available to nonprofit organizations that work in education, which can help offset the costs of shipping and refurbishing.
This is a great opportunity for nonprofits that want to provide technology to children in underserved communities.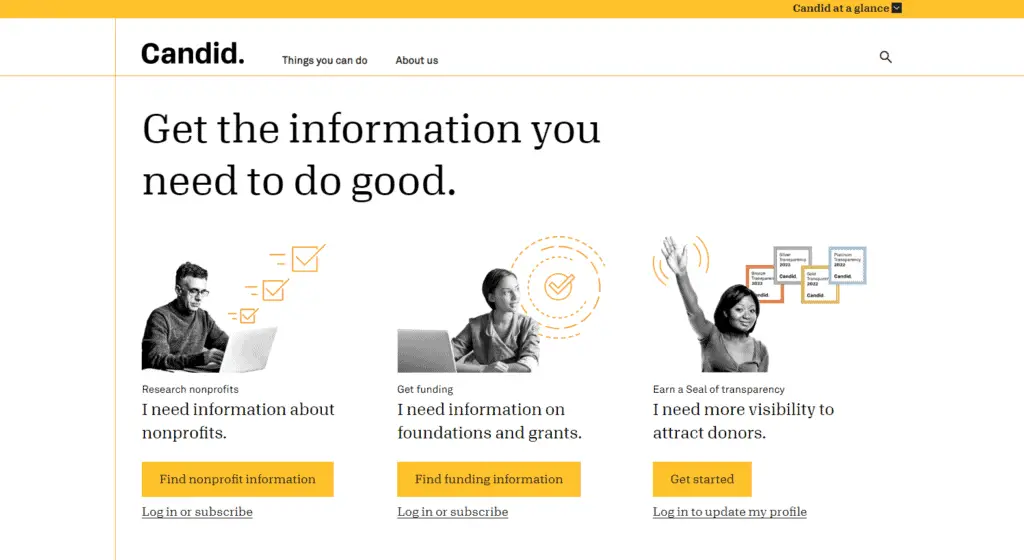 The Foundation Center is the leading source of information on philanthropy worldwide. Through data, analysis, and training, it connects people who want to change the world to the resources they need to succeed.
Foundation Center's products and services include the Foundation Directory Online (the most comprehensive database of U.S. foundations and grants available), Foundation Maps (an online mapping tool that visualizes grantmaking data), and Grantmakers in the Arts (the only national database of arts funding organizations).
The Foundation Center also offers research and training on a variety of topics related to philanthropy, including how to find and apply for grants, how to start and run a nonprofit organization, and how to use data for social good.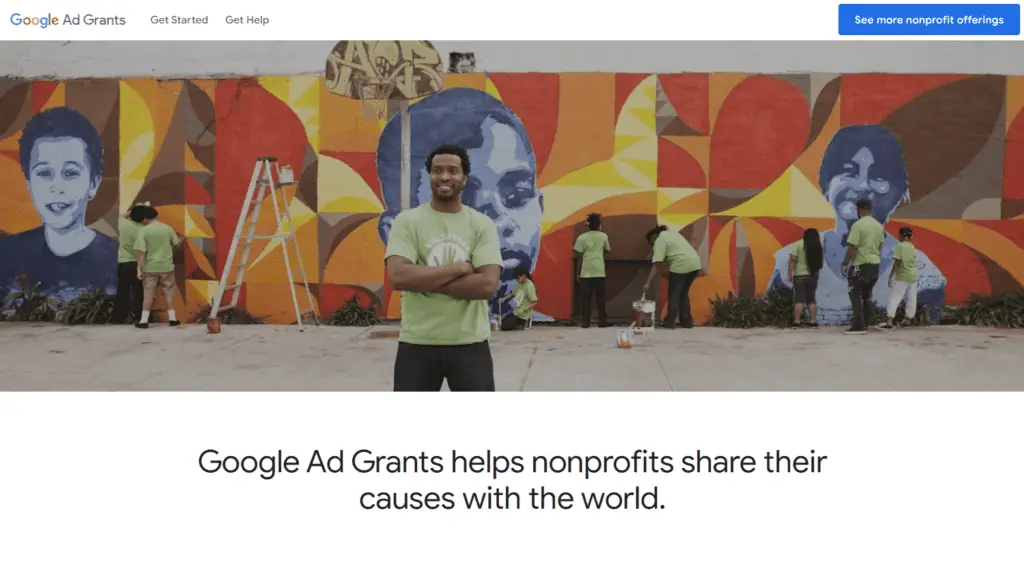 Google Grants is a unique advertising program that provides free AdWords advertising to nonprofits. This allows nonprofits to reach a wider audience and engage with their constituents online.
We include it under nonprofit technology funding because it's a way for nonprofits to get free access to a powerful tool that can help them achieve their goals via online technology in display ads.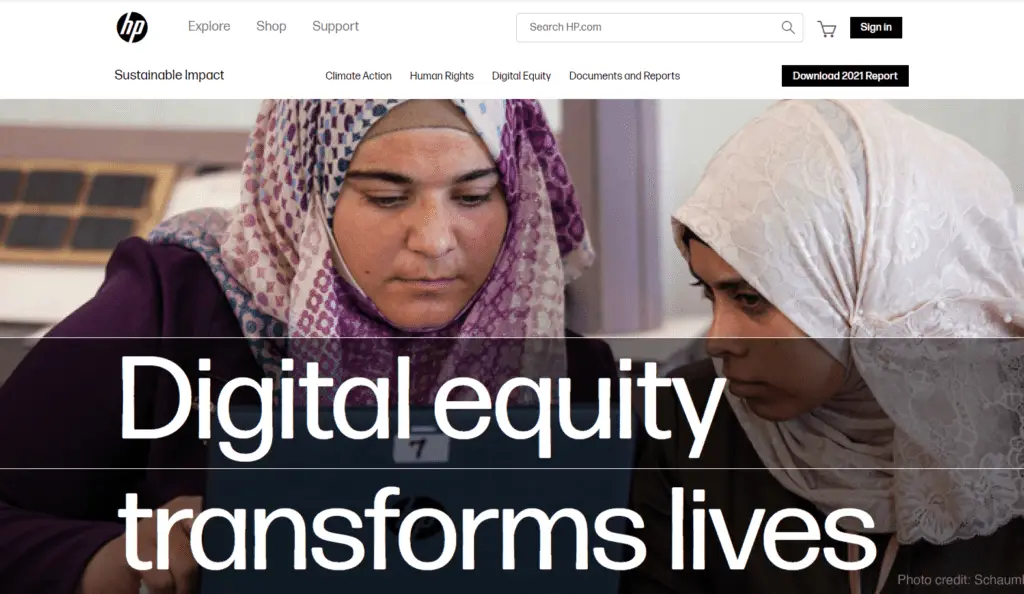 The HP Technology for Community Grant Initiative provides grants to nonprofits to help integrate new technology into your organization.
They partner with schools and organizations that help ensure nonprofits who receive grants act responsibly.
For the next few years, this is a good opportunity for nonprofits that focus on the following social sectors:
Environment and Climate
Health and human services
Arts and technology
Workforce development
Community and economic development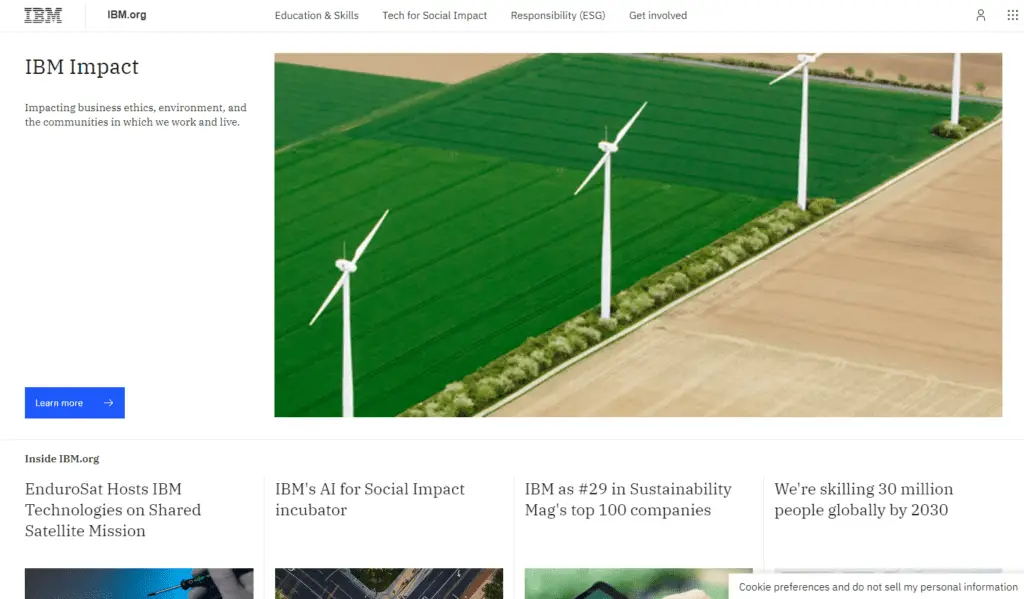 The IBM Impact Grants program provides funding for nonprofits to use information technology to improve their operations and extend their reach to new audiences.
Previous projects that have been funded include website development, e-commerce solutions, customer relationship management systems, enterprise resource planning systems, and knowledge management systems.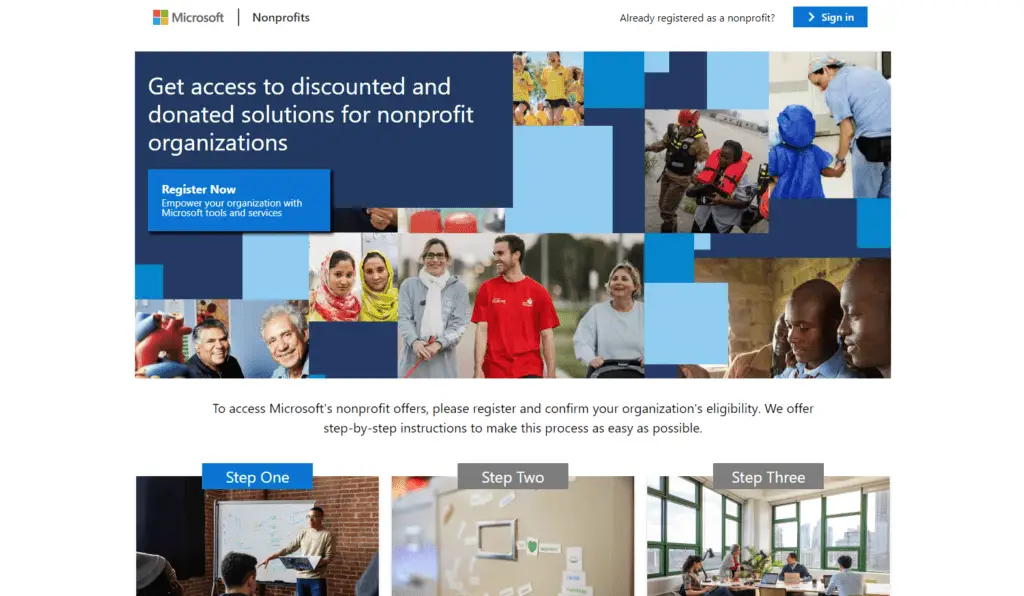 Microsoft Tech for Social Impact is a new initiative that will focus on using technology to help solve some of the world's most pressing social and environmental challenges. The initiative initially focused on three areas: climate change, human rights, and humanitarian aid.
The projects will be based on Microsoft's existing technology, and the company will also work with partners to develop new technology specifically for social impact. Microsoft also uses its resources to support the work of nonprofits and social enterprises that are working on social impact projects.
This includes providing access to technology, training, and financial resources. Software and services include free and discounted offers for qualifying nonprofits.
Microsoft's CEO, Satya Nadella, has said that the company wants to use its technology to "empower every person and every organization on the planet to achieve more." The Tech for Social Impact initiative is one way that Microsoft is trying to achieve this goal.
The Motorola Solutions Foundation offers a broad range of programs to benefit the communities in which they live and work.
They award cash grants to support non-profit organizations that are improving public safety and delivering tangible results in areas such as STEM (science, technology, engineering and math) education, disaster response and relief, and public safety initiatives.
The Foundation also provides equipment and software to non-profit organizations and public safety agencies to enhance their ability to provide superior service to their local communities.
The three primary focus areas are:
Technology and engineering education
First responder programming
Blended first responder programming and technology/engineering education programs
Program awards are available up to $50,000.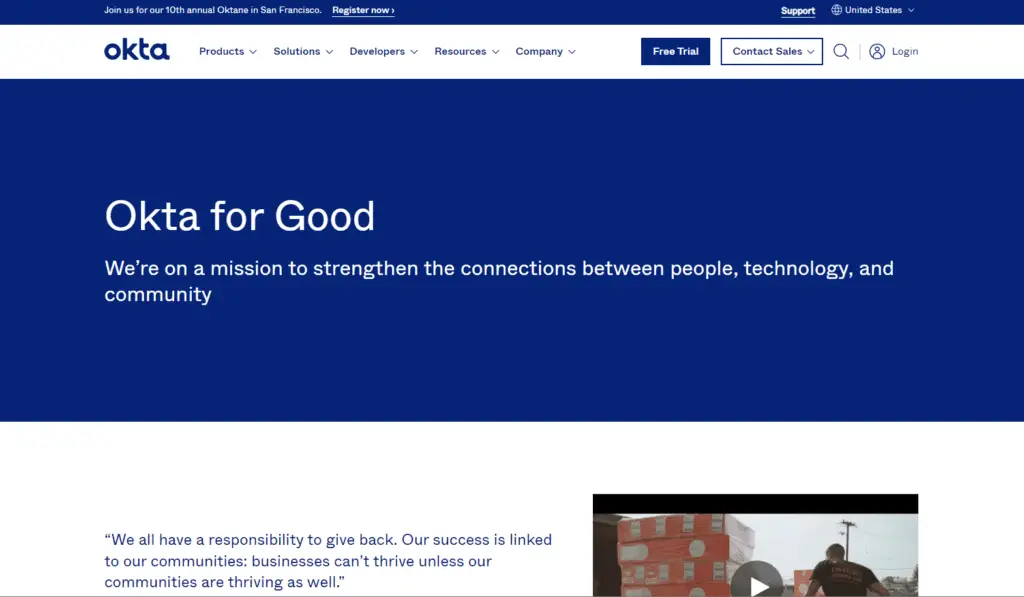 Okta for Good is a philanthropic arm of Okta, Inc., a leader in identity and access management. Okta for Good's mission is to enable nonprofits to better serve their constituents by providing them with the resources they need to succeed in the digital age.
Okta for Good offers two main types of grants: the Nonprofit Technology Initiative grant and the Nonprofit Technology Fellowship.
The Nonprofit Technology Initiative grant provides multi-year funding of up to $400,000 for 5-10 eligible nonprofits each year. This grant is aimed at helping nonprofits advance their goals in areas such as digital transformation, security, and equity.
The Nonprofit Technology Fellowship provides a $25,000 grant to 6-8 Inaugural Fellows. During the six-month fellowship, Fellows are expected to produce two articles and a conference/webinar in order to help advance their innovative ideas.
This grant is aimed at helping nonprofits develop new ideas and approaches to serving their constituents.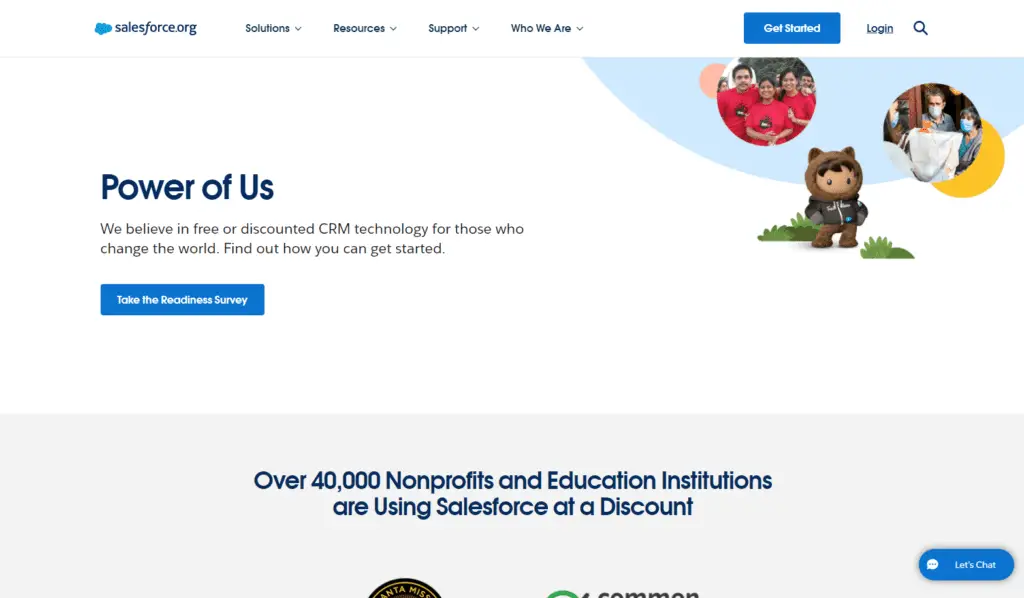 Salesforce.com's Power of Us program provides free and discounted access to its products and resources for nonprofits. This includes 10 donated Enterprise Edition Sales or Service Cloud subscriptions.
The mission of the program is to help nonprofits use technology to better serve their communities.
The program also provides access to Salesforce.com's products and resources at a discounted rate, which allows nonprofits to save money and use more of their resources for their mission.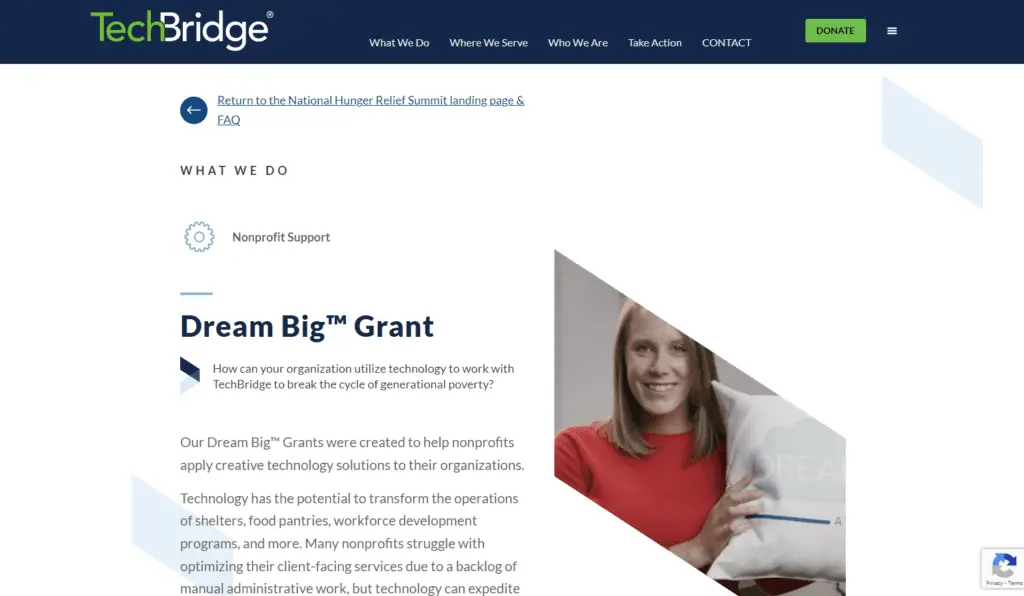 TechBridge is a nonprofit that "dreams big for those who are hungry". Their National Hunger Relief Grant provides technology resources and training to help organizations fight hunger. The grant helps with things like expanding online food ordering and delivery, increasing food storage capacity, and providing access to real-time data about food needs.
The grant is open to any 501(c)(3) public charity or private operating foundation that is working to reduce hunger in the United States. Grant recipients will receive a one-time payment of $5,000 to $25,000, depending on the size and scope of the project. TechBridge will also provide technical assistance throughout the project.
This is a great opportunity for organizations that are looking for ways to use technology to fight hunger.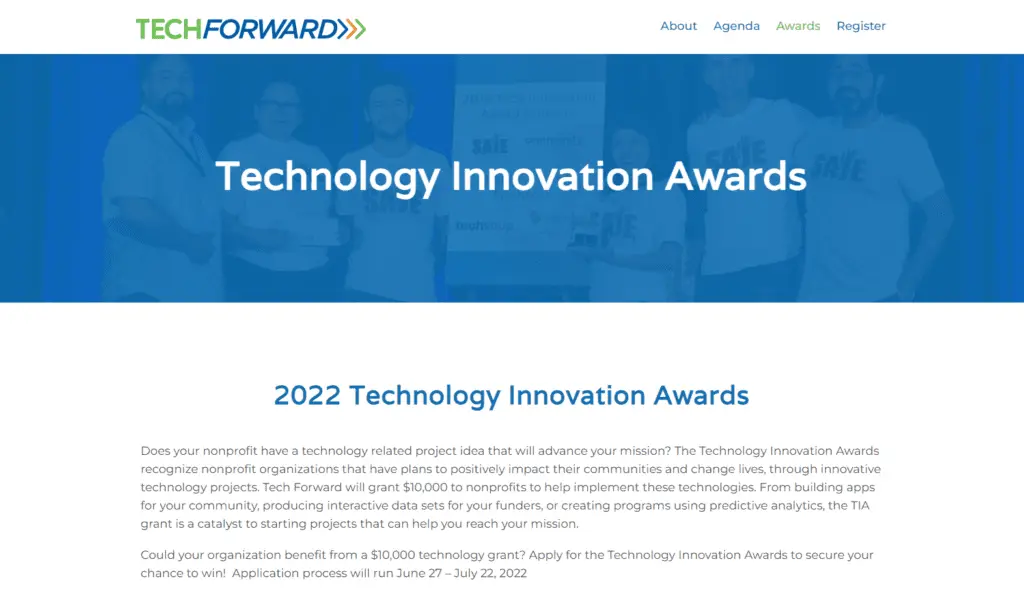 Nonprofits often have great ideas for technology projects that can advance their mission but lack the funding to make them a reality. The Technology Innovation Awards (TIA) grant from Tech Forward is a way to help make these projects a reality.
The TIA grant provides $10,000 to nonprofits to help implement innovative technology projects to positively impact their communities and change lives.
This funding can be a catalyst for starting projects that will help nonprofits reach their mission in new and innovative ways. Technology projects that the TIA grant has funded include building apps for communities, producing interactive data sets for funders, creating programs using predictive analytics, and more.
By applying for the TIA grant, nonprofits can take their first steps toward making their innovative technology project a reality.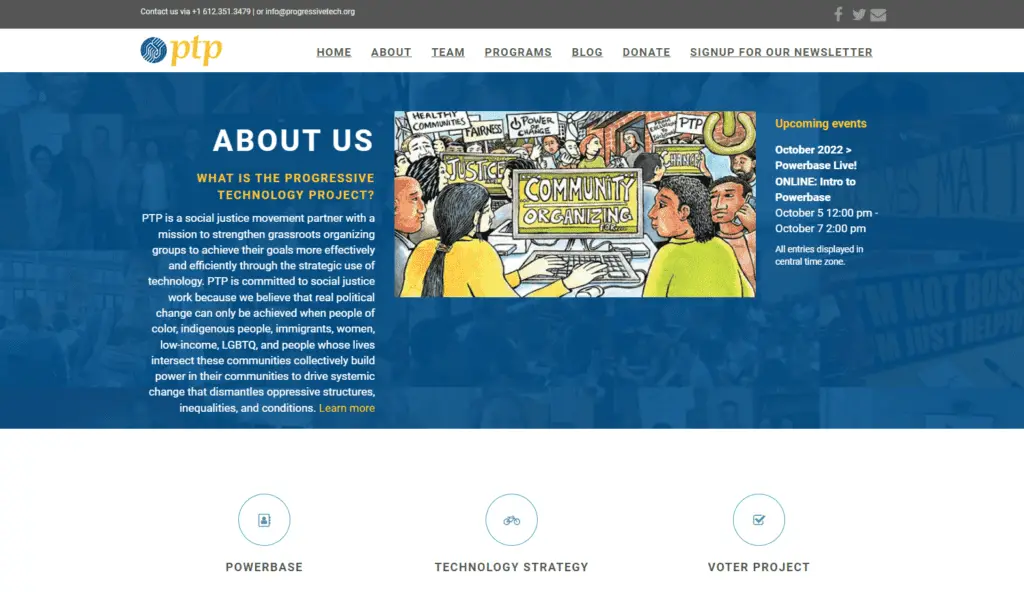 The Progressive Technology Project is a national organization that helps grassroots groups use technology to their full potential. It provides training, technical assistance, and resources to hundreds of community organizing groups throughout the United States.
Its work is informed by the Institute For Policy Studies' long history of research and advocacy on a range of issues, including economic inequality, racism, U.S. foreign policy, and the environment. In its early years, it focused on providing technical assistance to groups working on economic justice issues.
As the use of the internet and other digital technologies became more widespread, it shifted its focus to helping groups use these tools for organizing and advocacy.
Today, it works with a wide range of organizations on a variety of issues, from immigrant rights to climate change. It also works to build the capacity of the progressive technology field through its training programs and resources.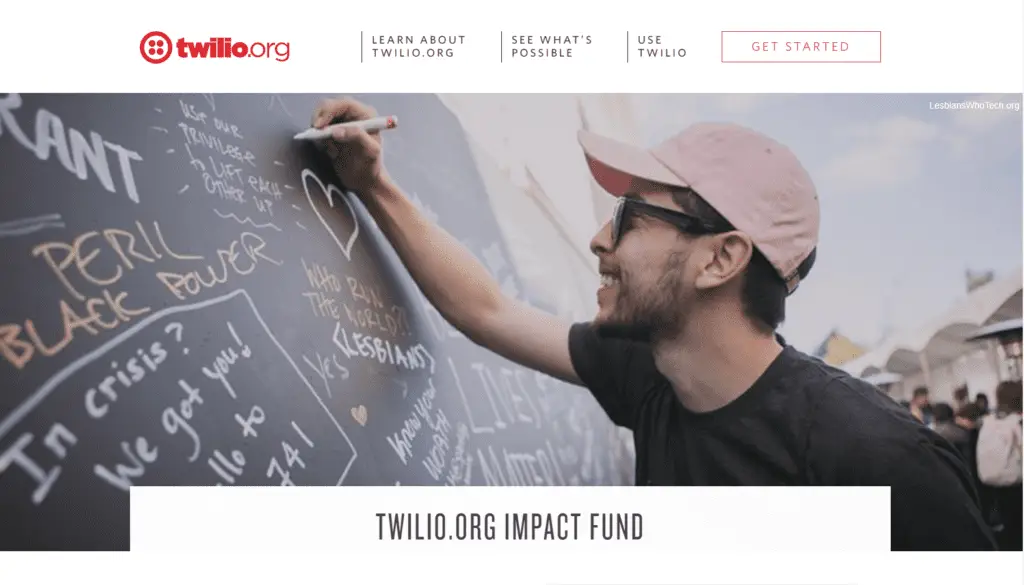 The Twilio.org Impact Fund provides grants and investments to support nonprofits and social enterprises that are working to improve communications and access to services.
The Fund provides grants of up to $150,000 per year, with a focus on organizations that help adults from underrepresented communities become developers.
Twilio.org also makes social enterprise investments of $50,000 to $250,000 in seed or Series A funding rounds.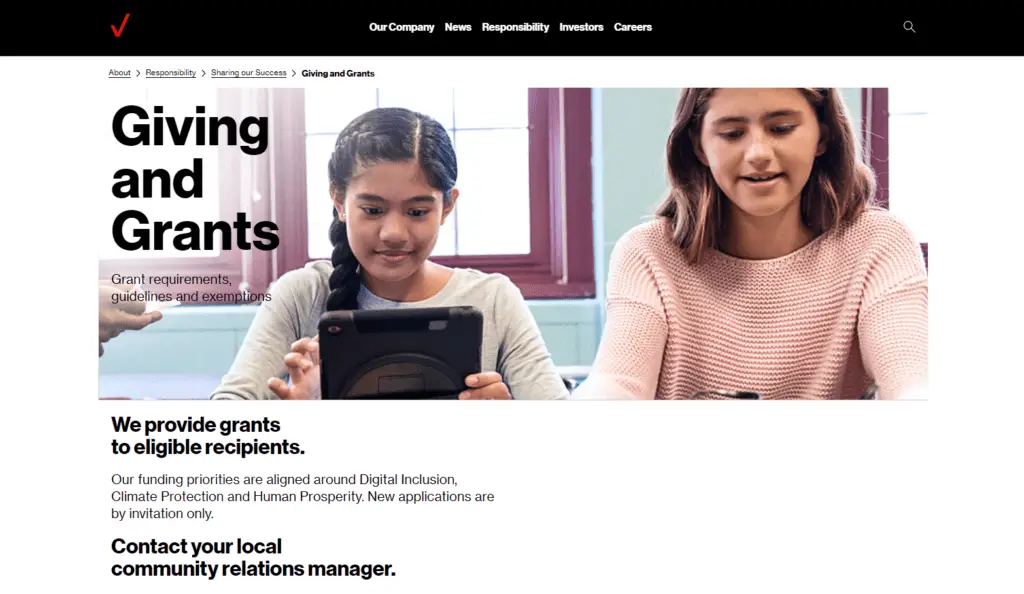 The Verizon Foundation awards technology grants to nonprofit organizations to help them use technology to improve their operations and better serve their constituencies.
The foundation awards a limited number of grants in the range of $20,000 to $100,000. To be eligible for a technology grant from the Verizon Foundation, applicants must be 501(c)(3) organizations that are using technology to improve the lives of their constituents.
Grantees must also have a track record of success in using technology to improve their operations and must be able to demonstrate how the grant funds will be used to further their mission.
The Verizon Foundation does not award grants to individuals, political organizations, or for-profit businesses.
Nonprofit Technology Grants/Funding List