5 Tips to Increase Your Nonprofit Online Fundraising in 90 days
Disclaimer: This post may contain affiliate links. These links, if used and purchases made, we may earn a small commission. These affiliate programs do not impact the recommendations we make or the resources we refer you to. Our focus is on providing you the best resources for your nonprofit journey.
Introduction
In today's climate, online nonprofit fundraising is crucial.
We provide you with five nonprofit WordPress tips to increase your online nonprofit fundraising in the next 90 days. Buckle up.
1. Search Engine Optimization (SEO)
While you communicate directly with your current donors, generating new donors is critical to your nonprofit growth. One way to grow your new donor base is to be found online.
Your website is the face of your organization online.
The tools below will help ensure your SEO is optimized. Once configured, your team will need to be sure to create optimized content that is valuable to your visitors.
Yoast SEO – Yoast is a long-trusted SEO plugin for WordPress. No nonprofit SEO experience is required. Install, configure and follow their training.
Yoast Local – If you are a local nonprofit, this plugin will help your show up in local geographic search results for your community.
RankMath – RankMath is the new titan on the block. While new, RankMath is a top WordPress SEO plugin for nonprofits. Install, configure, and then begin using keywords in all your content and start tracking the effect.
Reality check – No WordPress SEO plugin will magically fix everything. Your content needs to be well written and valuable to your site visitors.
Answer donor questions. Post impact stories. Share insights your organization is learning. Be authentic. Now, do all this while working in keywords you want to be found by.
You may find that getting some SEO/Marketing assistance will be very helpful. Just be sure to find a good fee structure, that gives you and your consultant a win.
2. Campaign Landing Pages
Nonprofit fundraising campaigns are a staple of development work. Digital fundraising campaigns require special attention.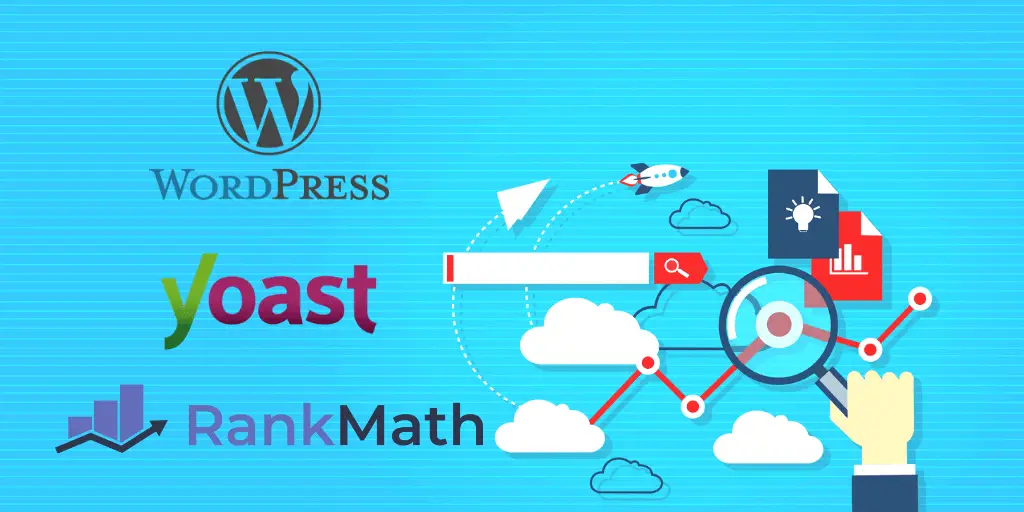 Most nonprofits link all online fundraising efforts to a single donation form. That works, kind of. But, it could be much better.
When you launch a campaign, you spend time and effort crafting stories, graphic assets, headlines, ads, and more. You generate buzz. And then the buzzkill happens when the prospective donor is sent to a generic giving form. Ugh!
You need campaign specific landing pages.
If you are embedding a donation form, create a new page in WordPress. Now, in the new page, bring your campaign story to a culmination. Add images, or a video. Encourage the potential donor to be a part of something. Finally, embed your giving form using the instructions from your service provider.
If you are using a WordPress plug-in for your donation forms, make each form page unique. The details vary. Add compelling content above and below your giving form.
Then test. Do you have a higher conversion rate when there is only an image above the form vs. several lines of text copy? You won't know unless you try.
The point is to make campaign specific landing pages the norm. Keep the continuity of the campaign going by encouraging the final step in the journey, an online donation.
3. Tracking
Increasing the effectiveness of your online fundraising efforts requires knowing where you are today.
Your nonprofit online fundraising campaigns need to be tracked. You can do this using a few tools.
First, be sure you are using Google Analytics on your WordPress website. Then begin using custom campaign URL's for all links to your website and donation page in your marketing efforts.
Building a campaign URL is easy with the free Google Campaign URL Builder tool. Make special note of the Campaign Source, Campaign Medium, and Campaign Name fields.
The Campaign Source will be the referring source. Where did this traffic come from? This may be values like "newsletter", "event", "[partner site]".
Campaign Medium is how the traffic was obtained. Typically this is the tool used such as "email", "cpc", "banner".
Campaign Name is just as you expect, the name of the campaign. You'll be able to report on traffic to your website based upon this campaign name.
Use these custom campaign URL's in all your digital marketing efforts. If you're using MailChimp, use the custom URL's. If you are doing social media ad buys, use the custom URL's.
Then be sure to setup conversion goals in Google Analytics or Tag Manager to capture when the giving form is submitted so you can attribute where the gift was driven from.
For WordPress, there are a number of useful plugins to help.
4. Call to Action
Every nonprofit website must have a donation button on its homepage. In WordPress, this is easy.
Add a button to your navigation
Navigate to the admin side of your WordPress site and choose Appearance –> Menus and select the correct menu.
Click Custom Links
Enter the URL of your general donation form
Enter the Name of the menu item. "Donate" or "Support XYZ"
Click Add to Menu
That's it. Now, you may wish to style this link to look more like a button with a contrasting color. Experiment with the name of the link button.
As part of your nonprofit fundraising strategy, more call to actions are needed.
Are you running a campaign now? Update your homepage hero section with an image from the campaign, some compelling copy and a large button that links to your campaign landing page.
5. Donation Forms
The form and experience of your online fundraising is significant in your conversion rate. You need the right tools.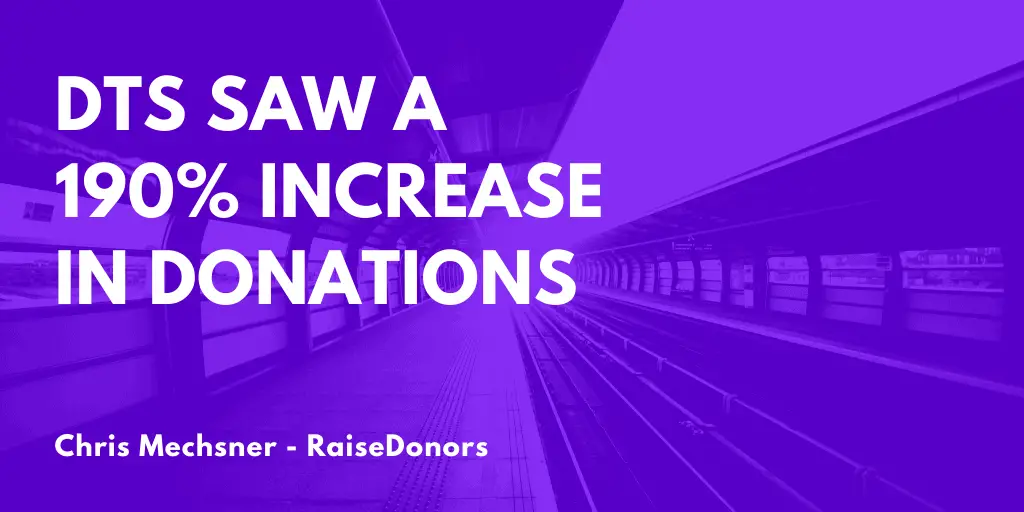 Take a look at our donation processing category of providers.
When designing your form, keep these tips in mind
Only include the bare necessity fields
Provide 3-5 donation amount options
Make the middle donation level the default
Keep the form on your site, don't redirect if possible
When defining the donation amount options, go after smaller donors. Online fundraising is not typically a major donor tactic. Think about gaining many smaller donors. Recurring giving is even better.
The goal is to reduce friction on your donation forms. They'll be higher converting.
Now, did you know you can process donations directly in WordPress? Forget the 3rd party donation platform if you wish.
Here a few donation focused WordPress plugins you can try.
GiveWP – All-in-one WordPress donation plugin. Includes Fee recovery option and reporting.
WPCharitable – Regular donation forms but also includes peer-to-peer fundraising capabilities as well!
ClassyPress Pro – 3rd Party plugin for Classy integration with WordPress
Other online donation platforms allow for embedded forms. This means that you create the form on their platform. Then, place the custom embed code in your web page. Some options to try review are:
Conclusion
In the next 90-days, you can increase your nonprofit online fundraising activity. All it takes is a few tools and doing your homework.
Keep these 5 tips at the front of your nonprofit fundraising campaign activities list.
Search Engine optimization for Nonprofits – You need to found online by potential new donors.
Campaign Landing Pages – Create unique landing pages for every campaign.
Track Your Visitors – Effectiveness must be measured. Track beyond visitors alone in Google Analytics
Call To Action – Get that button clicked by making sure it is seen and motivates.
Donation Forms – Reduce donor friction with your forms. Make it easy.
What nonprofit WordPress plugins did we miss? What tools are you using for online nonprofit fundraising today? Let us know.
Resources