7 Practical Steps To Onboarding New Employees Well
Disclaimer: This post may contain affiliate links. These links, if used and purchases made, we may earn a small commission. These affiliate programs do not impact the recommendations we make or the resources we refer you to. Our focus is on providing you the best resources for your nonprofit journey.
The first day of work is a moment in time that can be fondly remembered, even years later when difficult situations arise. It's imperative for this moment to be high quality and the best possible experience for new employees, even in a nonprofit.
In "The Power of Moments", Chip Heath describes how a single moment can change someone's behavior or perceptions.
An organization with a strong onboarding process for new hires is able to improve employee retention by 82% on average and productivity by 71% according to research by Glassdoor.
This is why the first day of work needs to be an excellent experience.
Let's discuss the 7 components of a high-quality onboarding process: what we think it should look like and how you can do better!
Communication Before The First Day Of Work
Preparing for a new employee starts long before they actually start. How, what, and when you communicate beforehand says a lot about your culture and the value of each staff member.
From the time you make them an offer, you are setting the stage for first impressions. Be sure the impression is better than they expect.
Don't stop communicating once the offer is accepted. Continue to keep them informed about the company, upcoming events, and plans for the first days of employment.
This is what we think it should look like:
-Communication starts before they start work (remember that first impression!) from when you make an offer to their acceptance.
-Once your new employee has a company email account setup, notify your current staff and have them send a welcome email to the new person. On their first day they will be showered with a bunch of welcome emails.
-Before their first day, make sure they are aware of their schedule for the first day. For example, let them know they do not need to worry about lunch since their department will be taking them out to lunch on the first day.
-Each new employee wants to make a great first impression. Help them by letting them know how to dress on the first day. For example, if your dress code includes daily jeans and t-shirts, let them know that so they don't walk in dressed in a suit and tie. Awkward!
-Ask them to send you a short bio or answer a few questions that you will use to send an email to existing staff, introducing the incoming team member. Then, send them a copy of the introductory email.
-Provide them with a copy of your benefits book ahead of time. This way they will have time to have already reviewed some benefit options and may make time with HR more productive.
-On the Friday before the Monday, they start, send an email or make a phone call that reminds them of the address to the office, the time they should arrive, appropriate dress code guidelines, who they should ask for when they arrive, and parking instructions.
Readiness For Day Zero
Day zero is the business day before the new employee starts.
This is the day to finalize set up their workstation, install any necessary software, and configure systems access. When they walk in on Monday morning for their first day of work, everything will be ready for them; computer configured before arrival and set up at their desk with all system access available immediately.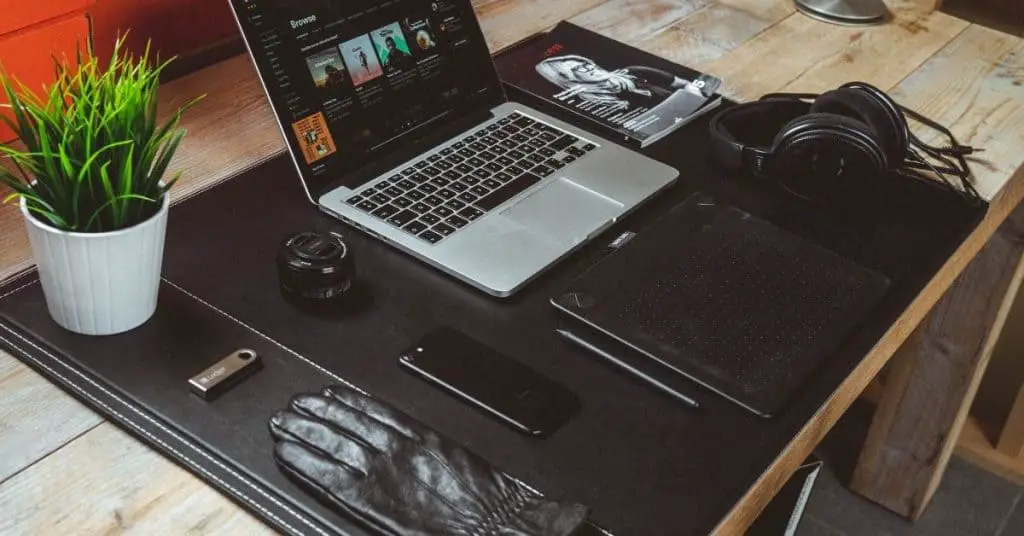 Goodie bags are prepared and finalized. If you asked about favorite snacks or beverages in the pre-onboarding communications, you can include those favorites. This helps say "We see you, hear you, and value you!"
If you use paper forms for onboarding, have these already printed and in a nice folder along with the most recent annual report and other materials you would give to potential donors.
Nobody wants to sit around while HR prints out forms that should have been done beforehand. Doing so says "Oh yeah, I forgot you were starting today."
Pre-schedule meetings for the first week. Don't wait until they arrive and try to get them on people's schedules. Instead, schedule a week or more out with key staff and leaders to ensure they meet with the needed folks right away.
The point is to do all the prep work BEFORE their first day. Doing this shows them that you are intentional and their choice to join your team is valued.
New Employee Concierge / Mentor
During the first days and weeks of a new employee's tenure, it is important that they have someone to show them the ropes.
There are many ways this could be accomplished: assign an internal mentor with years of experience in their role; request another team member make time for after-hours help sessions or lunch and learns; set up monthly lunches whereby members of your management team share their expertise with the new employees.
Perhaps the employee is new to the area that the office is in. The employee liaison could have a list of restaurants in the area, which ones are the best tasting vs. fastest vs. budget-friendly for lunch. They might recommend favorite dishes and even spend two days a week at lunch with the new employee for the first few weeks.
This provides a consistent opportunity for the new employee to ask questions and get helpful feedback not just on the first day, but during the onboarding period.
The point is to find a way that works for your organization and make sure it happens!
Meet With Intentionality
When you pre-schedule meetings for the new employee, do so with intentionality.
Don't make it seem like they are just another cog in a wheel who must wait to meet with an important person until there is available time on their calendar.
Meetings should be scheduled strategically and purposefully by considering what each of them might need to succeed in their role.
For a new employee, this should include meeting with key leaders that they may not typically have an opportunity to meet with, like the President/CEO/Executive Director.
At the same time, meeting with key team members where strong relationships will be needed over time. Think about this carefully and make it a priority for everyone's schedules.
Don't forget to include a meeting with their direct supervisor and an HR representative, as well as any internal mentors/coaches assigned during the onboarding process.
In these meetings, the initial conversation should be for the parties to get to know each other as real-life people first. Discuss what brought each of you to the organization, what home life looks like, hobbies and interests, and finally career paths.
Only after we get to know team members as people-first can we begin to understand the working relationship. Make sure the new employee learns the person's role and functions in the organization when they meet together.
This helps with understanding expectations and provides a relationship that is more than just the superficial "Hi, I'm your boss."
Questions To Consider
So, tell me about yourself and how you ended up making the great decision to join us here?
What brings you joy outside of work?
What is one thing you want to learn this year on the job?
What convinced you to join the team here?
If we never got the chance to talk again, what would you want me to talk away knowing about you?
What could I tell you about myself that would be most helpful for you?
What are you most looking forward to about this new role?
What do I need to know from your perspective that we may not have talked about yet?
Plan For Success
When we talk about planning for success, it is your job to give the new employee a roadmap to succeed in the introductory period whether that is 30, 60, or 90-days.
I'm not talking about a general idea in your mind of what they should be doing at the end of the period. No, I talking about a written plan that is shared between the supervisor, HR, and the new team member.
The plan should outline the expectations for what will happen during this introductory period.
These include items such as a list of tasks that need to be completed on or before days 30, 60, and 90. Items may also include things like how they will be evaluated during this introductory period (are you using an assessment?); what their work schedule looks like for the next few weeks; and lastly, a communication strategy that is in place.
If there are any additional items that need to happen at certain points of time, such as onboarding meetings with mentors or coaches assigned during the introductory period, make sure those items are on the plan and scheduled too.
It may also include a list of projects that need to be completed during the introductory period or ways for them to get acclimated to the organization and with coworkers. It is not just about completing tasks but feeling like a successful contributor as well.
As a final note: this is your responsibility to get done for that first day! You need to talk with HR about it – find out what they think would be reasonable or feasible during the intro period and then create an outline of expectations and tasks.
I like to break the plan into three 30-day sections. Days 0-30 are spent with the primary purpose of getting to know the organization and team time. Days 31-60 are getting acquainted with the role and beginning to show demonstrated ability to contribute value. Finally, days 61-90 are the full demonstration of efficacy in the role pulling together organization, team, hard and soft skills, and shared knowledge.
The bottom line is to write this plan out as part of a documented onboarding tool. This will set clear expectations for you and your new employee.
Swag Fest – Bestvestment
Sure, we make up new words here at NPCrowd.
Bestvestment: The best investment of a few dollars in order to make a meaningful impact.
That's what a swag bag or box will do for you and your organization. Logo merchandise is usually a big hit with a new team member. It's not terribly expensive and has the bonus of helping them to be a walking advertisement for you.
But, what kind of swag helps welcome a new team member best?
If your organization has a casual dress code, t-shirts are a big hit. Logo tees are cool but how about designing some crazy t-shirts that new and current staff alike would love. Leverage the artistic side of a team member to create some candidate designs.
For a more professional dress code, logo polos and button-down shirts are popular. I learned the hard way, get men's shirts for men and women's cut shirts for women. It matters and is part of knowing your staff. Don't perpetuate the male-dominated workforce paradigm.
Hats and visors are popular picks, especially in the summer. For an extra special touch, get fitted caps from a high-quality vendor.
It's not exactly swag but having high-quality business cards ready to go for a new employee on day one is exactly the way to go. Heck, it's the 21st century so put a QR code on the card that can be scanned for contact details, or some other digital business card access.
How about a high-quality pen or mechanical pencil. Yes, people actually use pens and pencils still. But, make it something super could and refillable so that they won't want to let go of it.
Travel mugs, BPA-free water bottles, coffee cups with your logo, or team values could be pretty awesome.
If your team member is going to work from home, don't overlook the potential of artwork or wall hangings. Acrylic logo engravings or canvas logo abstracts are potential options. Use a graphic designer to put your mission, vision, or values together in a way that they will want to hang it in the background of their camera for Zoom calls.
Pro Tip – For Polo shirts, avoid ribbed collars for all that is holy. They curl and tend to look sloppy.
Expectation Management
Managing the expectations of a new team member is super important. But, it is also important to manage your own expectations. That's why making sure you have a written plan is helpful.
For those over-achieving new team members, you want to slow them down to ensure they really spend time on the getting to know you phase of onboarding. If they go off and start working on projects without understanding your organization, teams, team members, or clientele, they may do more harm than good.
However, for those that may not have as much initiative, you need to make sure their plate is full of stimulating work with a focus on learning and refinement – like the first 30-day phase.
As an organization leader, it's also important to manage your own expectations about how quickly this person will learn.
It's Not Just New Employees
Onboarding is not only important for new employees, it is just as needed for internal employees who are changing roles.
What about the new HR person who is going to be responsible for onboarding?
What about a team member that just changed from an intern role to a full-time employee?
A lot of people think they are done with their training when they finally have all the certification requirements. They may not realize there are nuances, like "what's my role?" or "what are my expectations?".
It's important for the organization to have a plan and invest in the training needed.
Ultimately, there is no one size fits all approach. There will be those who need more of a slow-down tactic than others but everyone needs an onboarding process tailored to their unique situation.
According to HCI, 81% of employers agree that cross-boarding, that is the onboarding of existing employees into new roles, is important.
Summary – Conclusion
The first day of employment can be a pivotal moment for both the employee and employer. It's important to create an onboarding process that not only helps new hires feel welcomed but sets clear expectations from the start.
The more you do in advance, like ordering computers or having swag prepared, will save time later on so you don't have to worry about scrambling at the last minute.
For those looking for tips on how to design their own great onboarding experience, this article is full of them!