9 Great Nonprofit Resources You Don't Know About
Disclaimer: This post may contain affiliate links. These links, if used and purchases made, we may earn a small commission. These affiliate programs do not impact the recommendations we make or the resources we refer you to. Our focus is on providing you the best resources for your nonprofit journey.
It's part of nonprofit life. You're talking to someone and they tell you about a cool resource they've been using. Your response is "I didn't know about that".
When it comes to nonprofit work, it's important to make the most of every opportunity and resource available. Fortunately, there are many great resources out there that can help nonprofits achieve their goals.
In this article, we'll explore ten great resources that every nonprofit should know about. From payment processing to social media scheduling, these resources can help nonprofits save time and money while achieving their mission.
Don't miss our mega-list of nonprofit software discounts for more savings.
Stripe Payment Processing For Nonprofits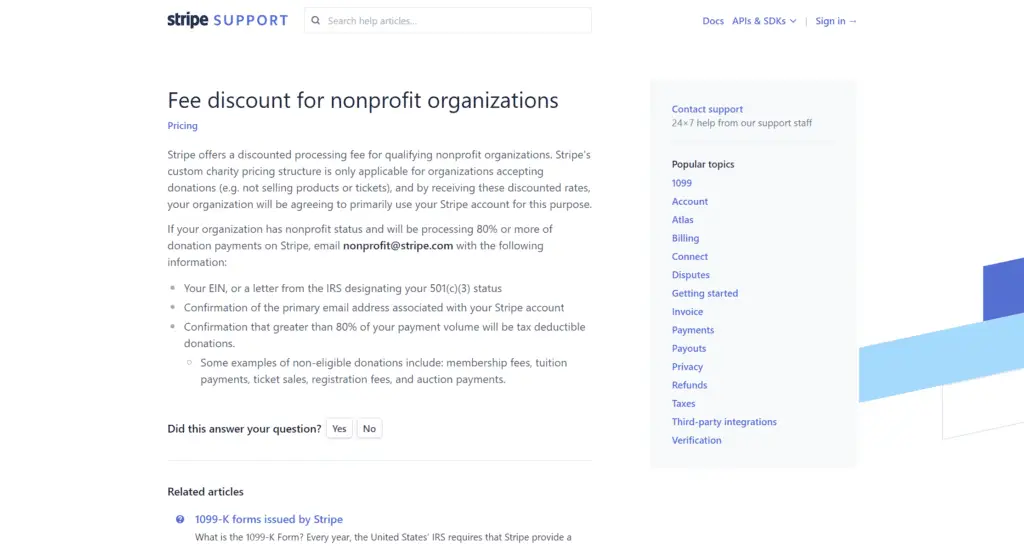 Stripe is an almost ubiquitous online payment processor and is a common source of integration with software tools.
Specifically for nonprofits, Stripe reduces their processing fee. Now that's a deal for those online donations and yet another reason many nonprofits use Stripe.
One member of the Nonprofits Unleashed Facebook group indicated that Stripe will waive the first $10K of processing fees. Unfortunately, this is not true nor accurate according to the Stripe representative we talked to.
However, Stripe did confirm that nonprofits receive a discounted processing rate if they qualify. Qualifying for the discounted rate means confirming your nonprofit will be processing 80% or more of donation payments on Stripe.
If that's the case, just email them with the following information:
Your EIN, or a letter from the IRS designating your 501(c)(3) status
Confirmation of the primary email address associated with your Stripe account
Confirmation that greater than 80% of your payment volume will be tax-deductible donations.
Stripe does have a limit of $2,000 per ACH transaction and $10,000 in ACH donations per week (Monday to Sunday)
Walmart Community Grants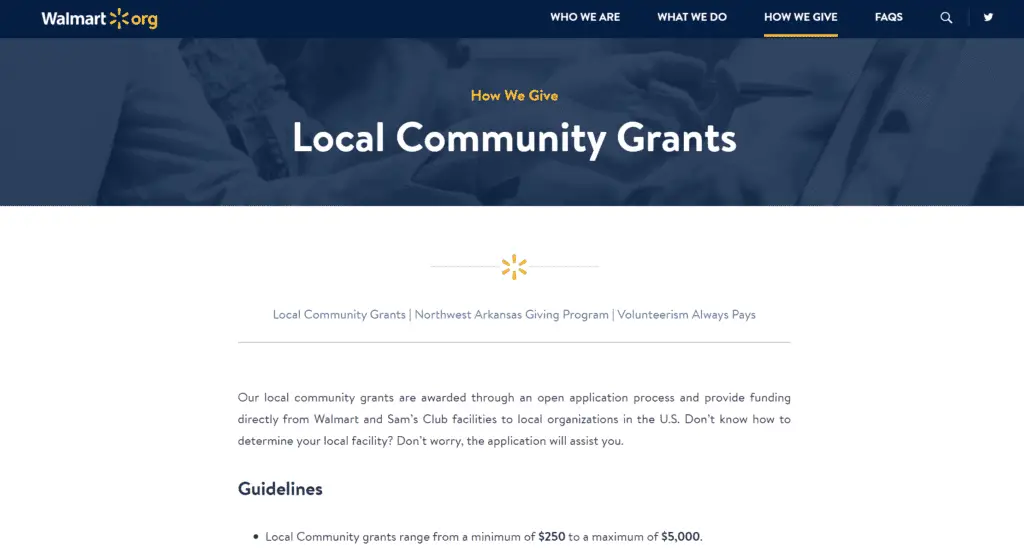 Local Walmart stores give grants ranging from $250 to $5,000 to eligible local nonprofits. The grant cycle is typically February through December each year and applications are valid for 90 days before being automatically rejected. Each organization can submit up to 25 applications in a year.
Now, before applying, the nonprofit must be CyberGrants FrontDoor verified.
Notion For Nonprofits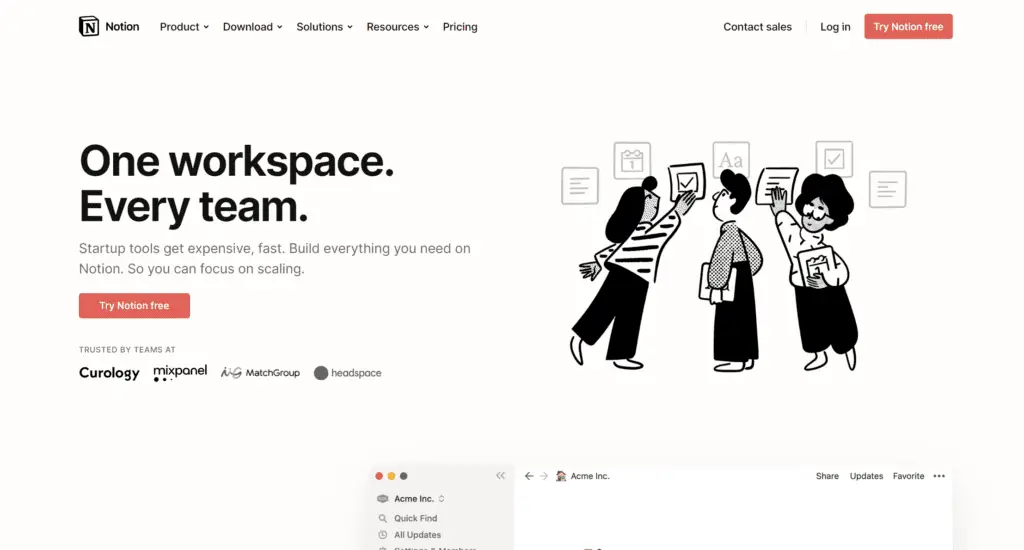 Notion is an online software tool that can be excellent for startups. It can serve as a sophisticated team note-taking app but can also manage agile projects, keep lists, organize ideas, and more,
Notion supports 501(c)3 organizations working to solve the world's toughest problems with 50% off their Team Plan. That brings it down to $48 per user per year. Not bad. Validation of nonprofits is done through TechSoup and you can request up to 3 workspaces to be discounted.
Unfortunately, this discount is only available for nonprofits in the United States. International equivalents should be available soon according to the Notion website.
Later Social Media Scheduling For Nonprofits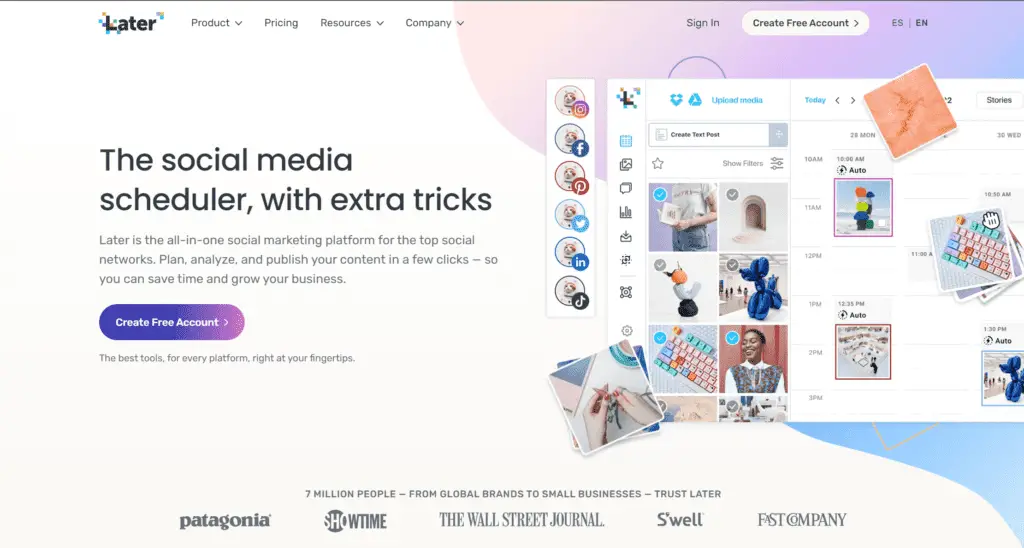 Later is the social media scheduler that has a few additional tricks up its sleeves. Because of its "visual first" approach, Later is one of the best tools for today's social media marketing that is image, video, and story heavy.
The folks at Later offer qualifying nonprofits a 50% discount. Or, if your nonprofit is fighting racism, they provide their tool at a 100% discount.
Bitwarden Password Manager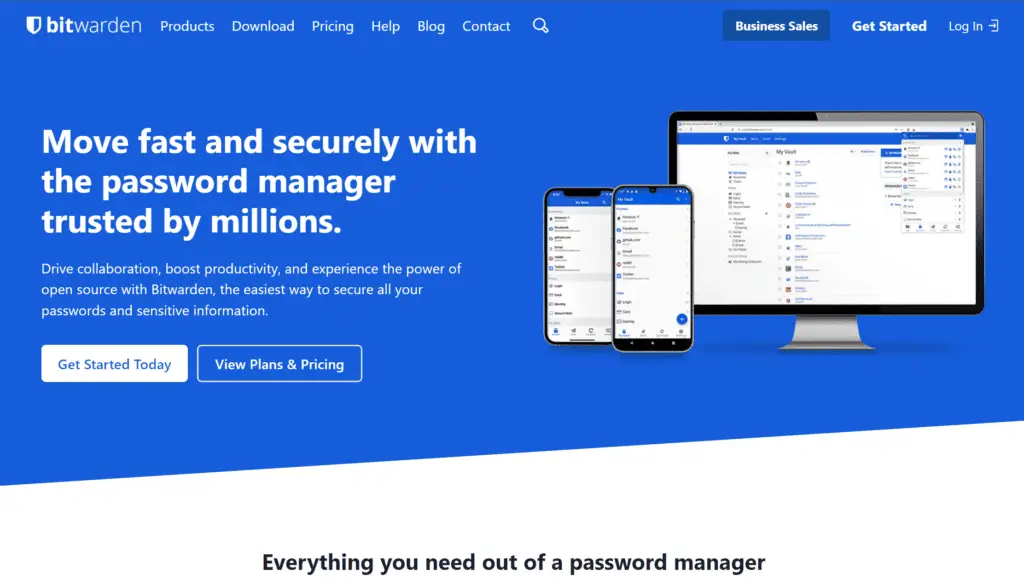 Yes, even nonprofit teams need password management. Bitwarden is a password manager for home and for business. With the Teams plan, you can receive a nonprofit discount and get everyone to use the same password manager for your organization.
Now, when someone leaves the organization, they can give you access to their organizational passwords safely, and securely. Don't get locked out of your team's tools because of turnover. Plus, on the enterprise plan, your staff get free family plans they can use separate from your organization. Bonus!
Point, A Volunteer Management & Scheduling Platform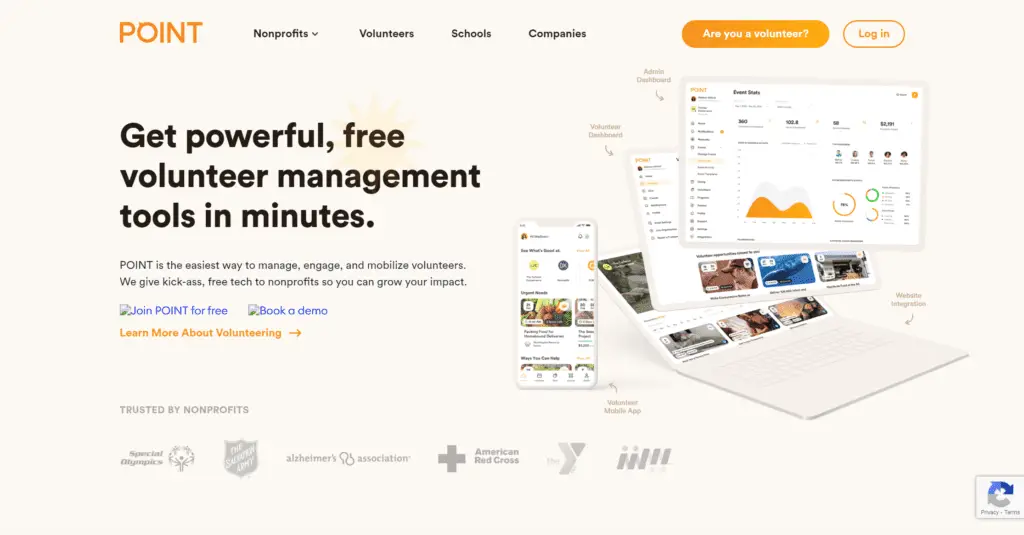 Most nonprofits leverage volunteers whether it is for a project, a season, or year-round. Managing and scheduling those volunteers can be a chore. Point App is a solution to recruit, manage, engage, schedule, and report on the activity of volunteers.
You'll need to talk to the company to let them know you are a nonprofit. Once they verify the nonprofit, they will provide the PointApp platform for free. That's a whopping 100% discount.
BannerBuzz – A Free 4′ x3′ Banner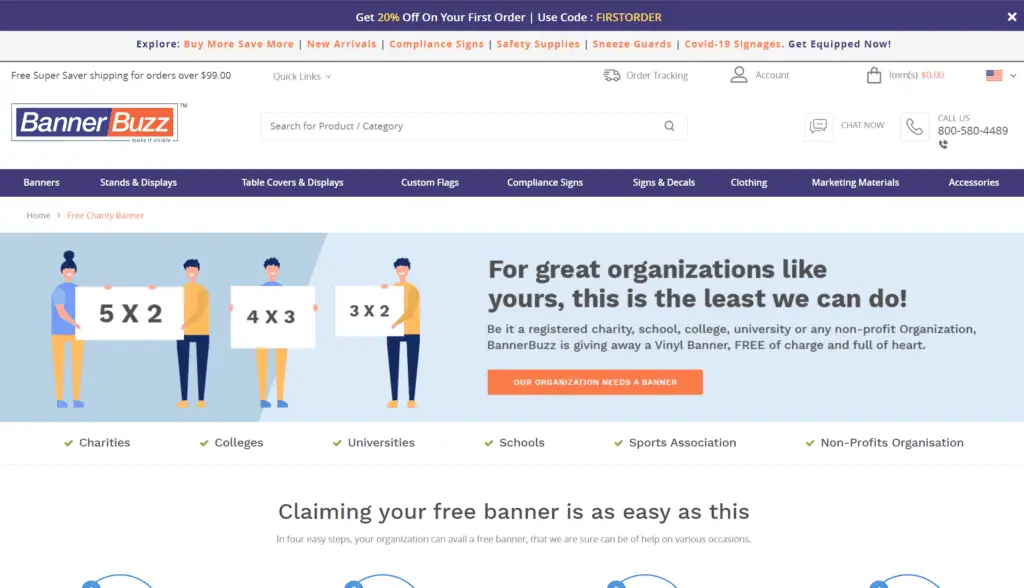 BannerBuzz is an online customizable Sign and Banner provider. They even offer same-day shipping on some products.
But, special to nonprofit charities, BannerBuzz offers a free banner to qualifying nonprofit requests. The currently available sizes are 3′ x 2′, 4′ x 3′, and 5′ x 2′.
Now, I suggest using the free banner for an event or recruiting, and as a way to try out their services. Even when paying for banners, their prices are good.
Foundation Directory Online – Free Access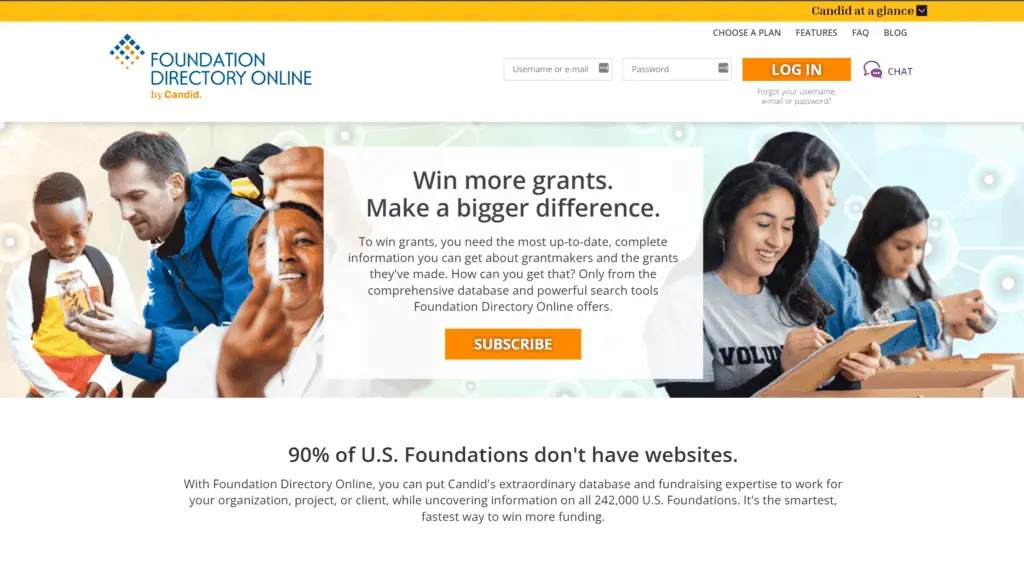 Foundation Directory Online (FDO) is the online database from Candid that contains over 24.6 million grant opportunities, 242,000 grantmaker profiles, and 2.2 million grant recipient profiles. This treasure trove of grant information is gold when it comes to looking for grant opportunities.
You can get access at the Pro level for $1,499 per year for one user. But, did you know that many public libraries and local United Way branches provide access at no cost? Typically you will need to access FDO from their locations and computers, but imagine the opportunities it could provide.
Maybe find a grant to cover the cost of your own FDO Professional access. ;) Heck, if your local library does not have access, help them make the case to do so and benefit all nonprofits in the community.
Give Lively – Online Fundraising & Text To Donate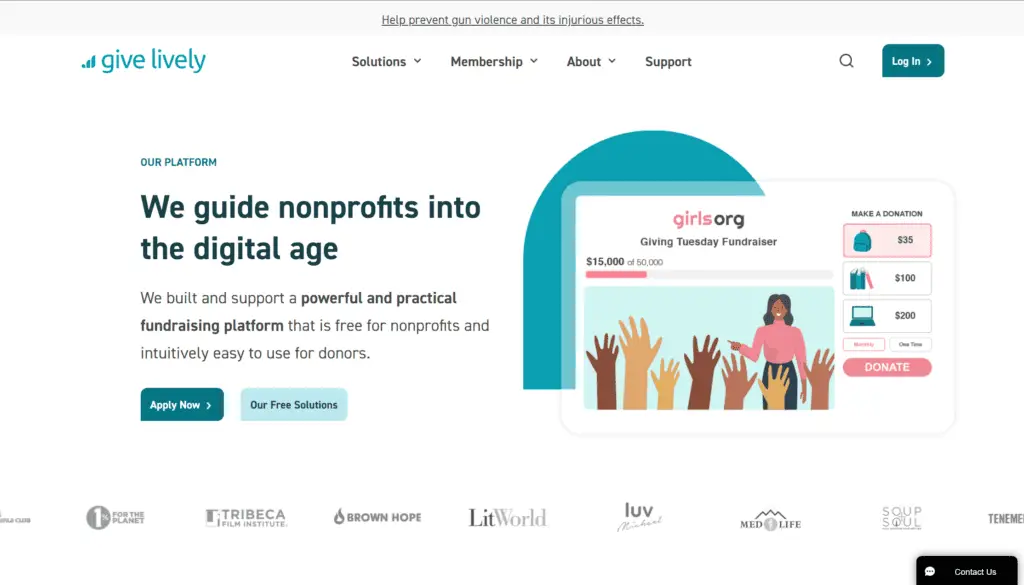 Give Lively is a bit unique in that they give their platform of fundraising tools away free to nonprofits. The platform includes tools for:
Campaign landing pages
Text to Give
Real time donation display
Event ticketing
Peer-to-peer Campaigns
So, without spending a dime, you can start raising dollars online, today.
Wrap Up
There are a ton of great resources available to nonprofits if you know where to look. Some of these are well known while others are lesser known but provide significant benefits.
Do you have a great resource for nonprofits that you think more people should know about? Please share in the comments below.